WHAT MAKES LOFTYBOT UNIQUE
MULTI OPEN TIBIA SERVERS BOT
Look how many OTS LoftyBot supports
IN ACTION
Setting Walker | Cavebot | Healer
LoftyBot was made in October 2016
Users Registered
The number of interested users is still growing
The number of registered Loftybot users will soon reach 31,000
What with 2021 year? Tt will get better
Purchases
The number of subscriptions is increasing at a steady but moderate rate today
Total number of subscriptions bought over 5 years will soon reach 4000
Best 7.4 bot !

Very good bot 😀

Works on tibijka v2 I love to use

If it only works on Rl..

new update make it working on darkot!

WOWO botting like a charm

Please make update for new Nostolrius. I need fast

Bot is clean. Noobs says there is virus. Dumbs

I play on mastercores. Please dbvictor.eu make update!

Ok working. I read tutorial

Realesta.org I play

best tibia bot . lovely

NEED MORE INFORMATIONS?
Feel free to contact us and on our forum
Most frequent questions and answers
LoftyBot | Tibia Bot OTS 7.4 - 12 Advanced gaming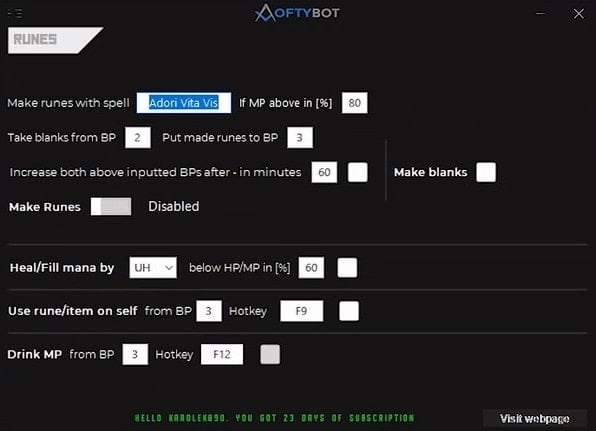 Lofty Tibia Bot having many advanced functions. Supports multi OTS all tibia versions. Automates most aspects of the game.
Price: 2.99
Price Currency: USD
Operating System: Windows 7, Windows 8, Windows 10, MAC
Application Category: Tibia, Game, OTS Tibia