LoftyBot 2023 Update Bot Tibia OTS
New supported clients OTS and fixes:
– Medivia new compatibility adjusted
– Olders.online 8.0
– Nostalther
– Wearedragons
– Realesta
– Added more tips for users and improved some functions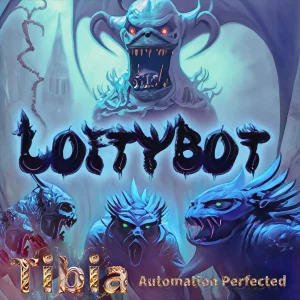 LoftyBot works on almost all OTS. It has been adjusted for a lot of original tibia client looks and custom ot clients. Moreover it has functions to auto adjust to new clients.
Checkout Videos about LoftyBot functions 
Download bot and unzip it. Run then will be shown first instructions and video. Login to bot and choose your OTS 
Download LoftyBot link: